Family portrait, family of five
€65.00
Details:
Handmade item
Family gift , family of 5, seashell pot with sea glass flowers , sea glass bird.
material : pebbles, sea glass , driftwood, sea pottery
Framed in a white wooden frame with glass front 9"x9" , 23 cm x 23 sm
Up cycled art
Materials Used
Art: sea glass, driftwood , pebbles
Frame: 100% Irish made wooden frame with glass front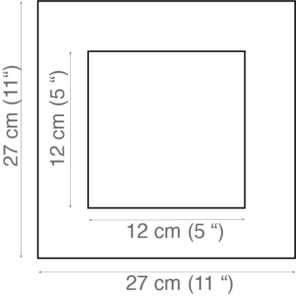 Dimensions
External ( 27cm (11") x 27cm (11") )
Internal ( 12cm (5") x 12cm (5") )
Frame Weight: 720g
Delivery Information
Frame Deliveries are via GLS Couriers.
Jewellery Deliveries are via An Post.
Please see here for more delivery information.
All delivery rates are calculated at checkout. Free Delivery for orders over €70.00 within Ireland.
Unique locally handcrafted and designed art 100% Made in Ireland
Fast shipping from Co. Wicklow, Ireland
Secure online transaction gateways

Related Art you might like